Explore Los Angeles
The first thing I suggest to get the most out of your LA trip is to rent a car. This allows you to really explore the city and saves you spending all your money on Uber. Since there is a lot of traffic in LA and everything's kind of far apart, I find this is the best way to see the most on your trip here. Here are some of the best things to do in LA.
Beverly Hills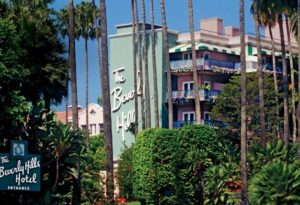 Beverly Hills is a very swanky area of LA. This is probably the most fun area to drive around and look at all the crazy houses located here. I also love walking around old ale Drive which is a road that has several fancy designer shops. One of the most famous hotels in Los Angeles is the Beverly Hills Hotel. Some friends of mine who own Albatross Roofing recently visited the hotel while they were in California and absolutely loved the beauty of the hotel and all it's surroundings. The Beverly Hills Hotel is a famous hotel you have to come to visit while you are here because it's beautiful. Grabbing a drink at the fountain coffee room or going for brunch at their Cabana Cafe is a good way to experience the hotel without breaking the bank.
Venice Beach
Venice Beach is a super funky free-spirited beach town filled with stylish boutiques, an outdoor gym, and famous skate park. Some fun things to do here include renting a 'bird' which is not what you think it's. They are actually electric scooters you can get through an app just like Uber but you can drive it around yourself for a little while and then just leave it on the street.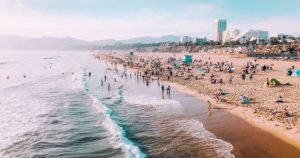 Santa Monica
Just down from Venice Beach is Santa Monica and when you are there, you have to go walk on the pier and watch the sunset. You can also rent some form of real transportation from bikes to rollerblades and go all along the main walk area. Then if you feel like doing some great shopping, you can head to the Santa Monica Boulevard where they have every shop you would find in a mall and more. One of my favorite cafes also has a location here, and that is called Lemonade – they have this truffle mac and cheese that is absolutely to die for and so many great options.
Melrose Ave
One of my favorite places to hang out in LA is Melrose Ave. Now, this is a long strip of road located in West Hollywood that has some of the best restaurants, shopping, and places to take photos. The pink wall is located here and is probably the most photographed wall in LA. If you are looking for those trendy Instagram cafes and restaurants well, you have come to the right place. Everything from Carrera cafe, Earth cafe, Catch Gracias, Madre, and many more are located here. If you are near Melrose Ave during a Sunday, they have something called the Melrose trading post located right on Fairfax Ave. It is a really cool outdoor flea market where you can shop all things vintage, get yourself a pair of those famous Levi's cutoff shorts, and possibly see an Instagram model or two.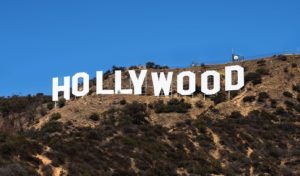 Hollywood
The last place I will talk about is Hollywood. This is a special place that is very touristy but definitely worth a visit. Here you can see the place that the Oscars are held and find your favorite celebrity star on the Walk of Fame. If you are so inclined, you can also pay a man to hold his snake yes a real snake.
These are just some of the main areas in LA; there are a ton of other awesome places to visit while you are here.