Great Tips To Control Travel Anxiety
Most of us enjoy the traveling and everything related to it. This is because, it is a great way to get rid of your normal routine life. But, there are people who feel anxiety when it comes to travelling. It is difficult for them to get over it. We are here to help those people.
First of all, we would like to mention that this is not a serious problem or else a disease. Rather, we can say that this is just a fear from the unknown. There are many reasons behind it. There are many people who are afraid of flying. Moreover, some of them are worried about their house and pets. So, we are here to help them out. Read this out if you feel the same way. By reading this out, you will be able to feel the excitement of travelling.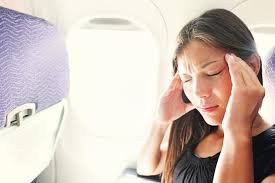 Prepare yourself for the travel:
If you want to avoid the anxiety caused due to traveling, first thing you need to do is to prepare yourself for the traveling. If you are worried about your house, you must hire a house cleaner and give proper instructions. It will make you feel relaxed. Moreover, if the flights frightens you, then you must try to keep yourself busy while in plane. You can watch movies, listen to your favorite playlist or else read your favorite book. You must spend some time in organizing and planning your trip so in the end, you will not be worried about your stuff.
Don't ever delay:
We have seen many people around us who have travel anxiety yet they prefer to do their tasks at the eleventh hour. By that we mean that if you face these issues, then you must try to book your tickets and do the packing one week before. Most of the people refer to their past bad experience. On the other hand, they can learn from it and don't repeat the same mistakes. These are just fears and they are never real. You can also gain control over yourselves by meditation. It will make your relax and calm and you will really enjoy your way of traveling.